Enjoy the pleasures of a waterpark worthy of a five-star campsite, just a stone's throw from the Mediterranean!
AQUATIC AREA
Your Holidays under the motto « Feet in the Water » at our water park… Temperate pools, waterslides, paddling area and more at Camping Le Napoleon!
In the heart of life at the Camping Le Napoleon, the water park (over 1000 m²) is THE place to have fun and cool down. Under the generous sun of the Languedoc, the kids play and make new friends while the parents enjoy a moment of relaxation and serenity sunbathing at the pool. Slides, a paddling pool and two temperate pools… What more could you ask for!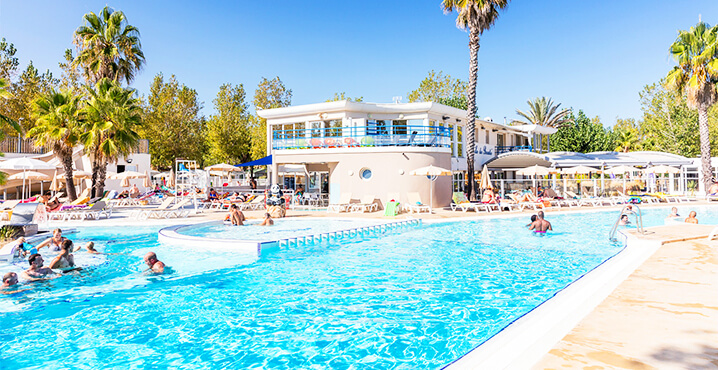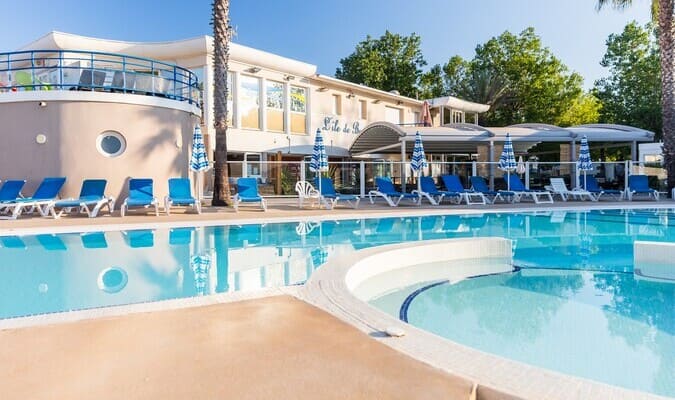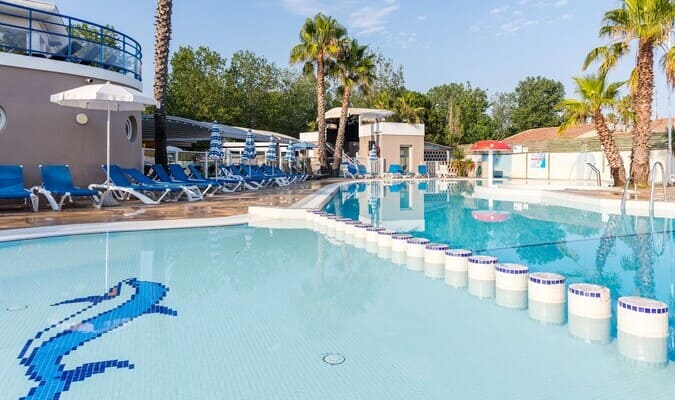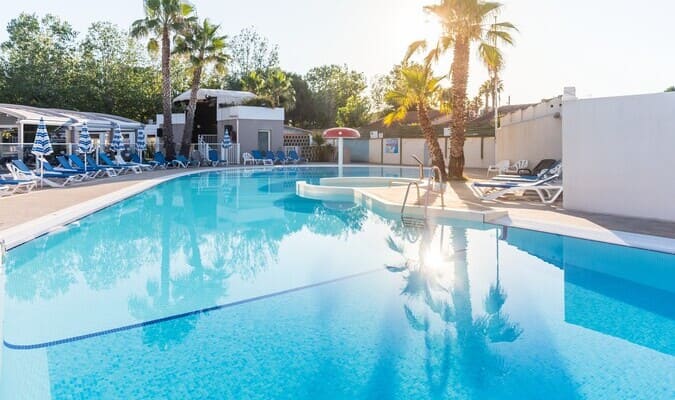 KIDS AQUAPLAYGROUNG
Your « Fun » Holidays – to the delight of young and old… Aquaplayground « Aquatoons » and slides at Camping Le Napoleon !
Your children will discover with amazement the playground Aqua-Fun Aquatoons especially designed for them. They'll spend hours running and playing among the fountains with surprising shapes.
The raids of the aquatic slides, those are hours of fun for young and old. Your children's smile is the key to your successful holidays… At the Camping Le Napoleon in the Languedoc !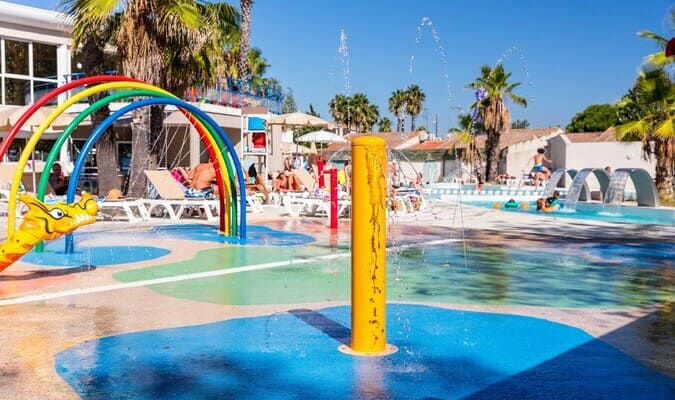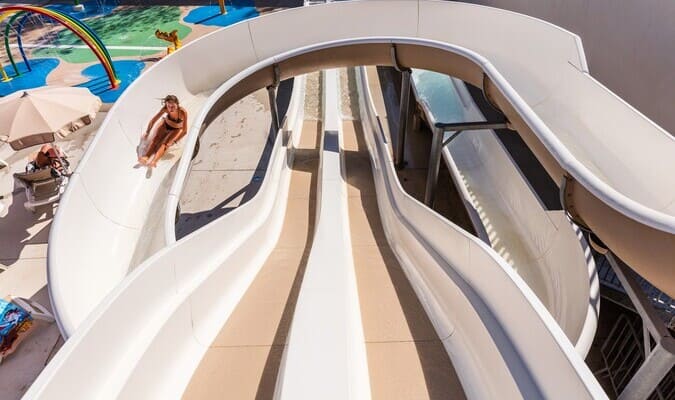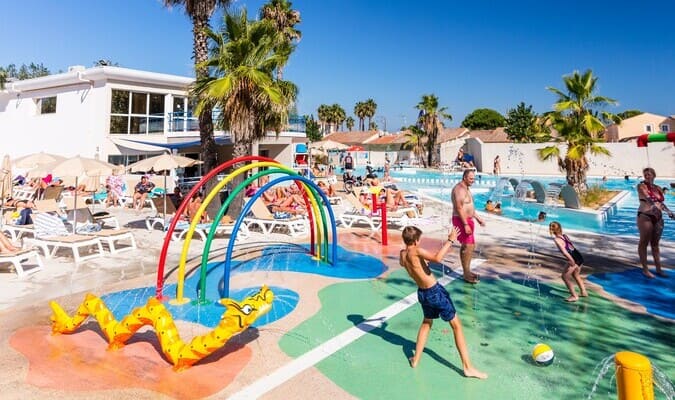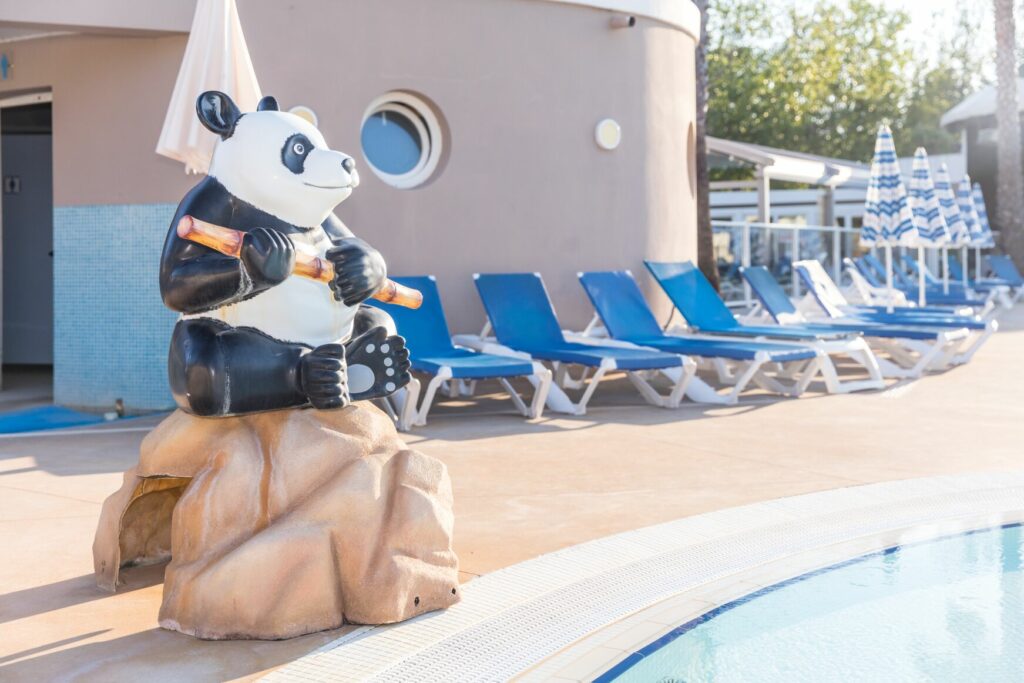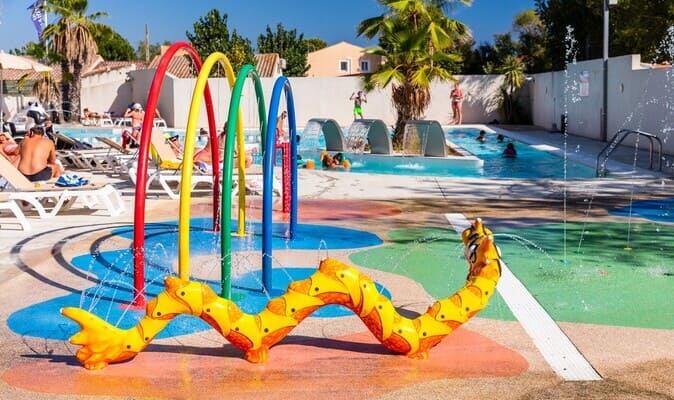 RELAXATION AREA
Your « Relaxed » Holidays by the Mediterranean Sea !
Take time to enjoy your free time and relax in the warm water under the massaging jets of the Spa-Balnéo Area. Afterwards, enjoy the midday sun, comfortably installed on the pool decks or our solarium. The sun is the joy of living, enjoy it at the Camping Le Napoleon in Hérault !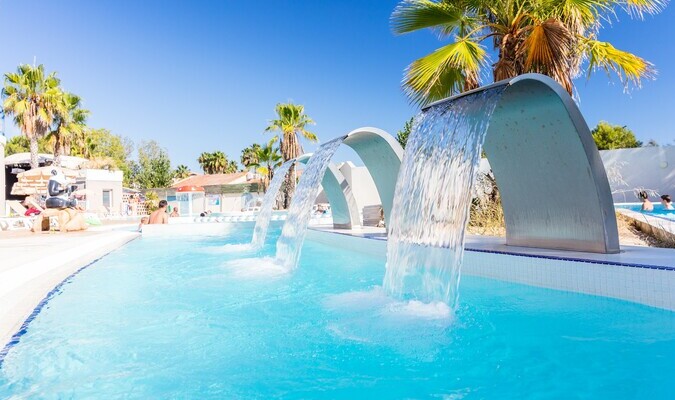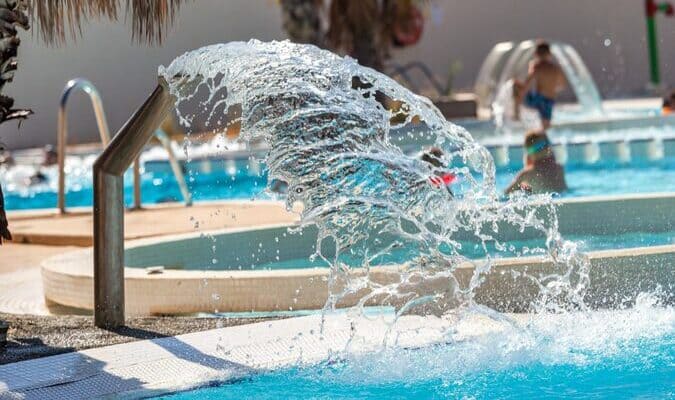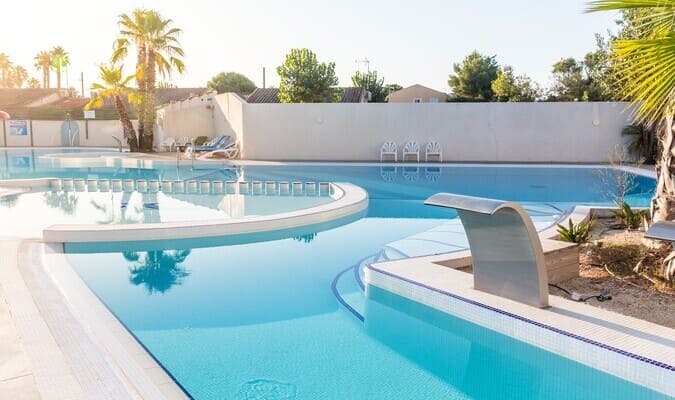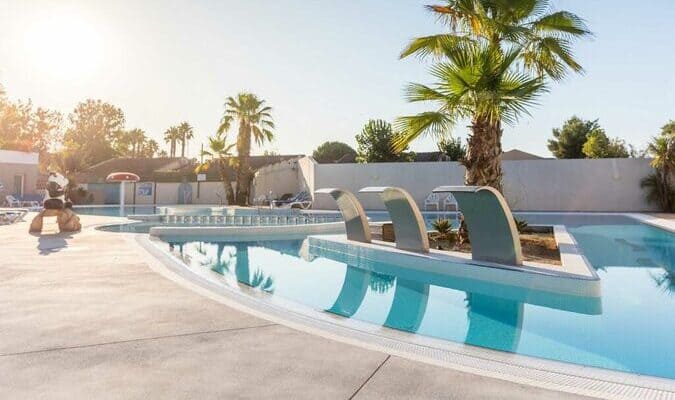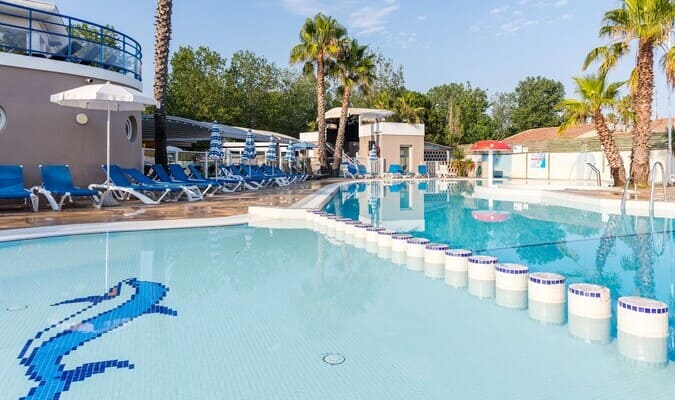 DISCOVER THE WELLNESS CENTRE AT THE NAPOLÉON CAMPSITE...