Le Napoléon
ACTIVITIES AND ENTERTAINMENT
Opt for a five-star holiday experience at a lively campsite on the Mediterranean!
KIDS AND TEENS CLUB
Your Holidays with the « Kids Clubs » for moments of sharing and laughter at Camping Club Le Napoleon in the Languedoc !
It's in a clubatmosphere (July & August) that our animation team welcomes in the joy and the cheerfullness your kids at the Kids Clubs (from 5 years and up) from monday to friday.
The Mini Club (5-11 years) is THE place for your little ones to savour their vacation! Many activities are organized… Painting, make up, sandcastle contest, boule and more, so that your youngster fully enyoys his holdidays… And in the evening, come and dance to recent summer hits at the Mini Disco of Camping Le Napoleon !
The Teen Club (12-17 years) is THE meeting spot for your teens! Our « Super Animators » organize with great dynamism various sport activities (football, volleyball, etc.), pool games… and of course the famous « Banana Boat –Trip »! Various opportunities to create great holiday memories with (new) friends !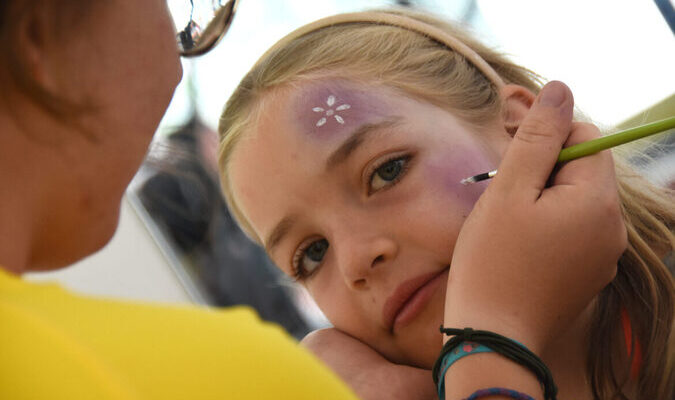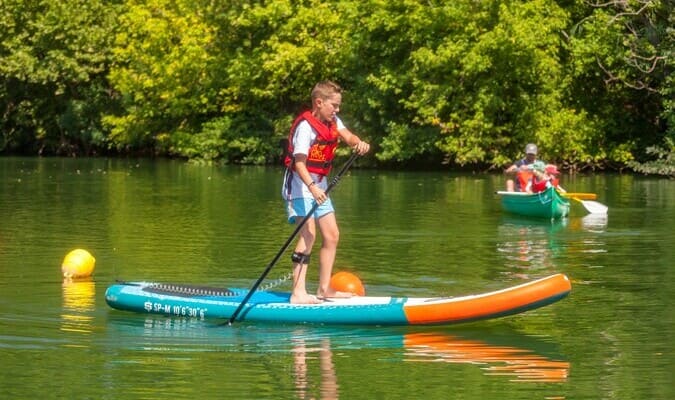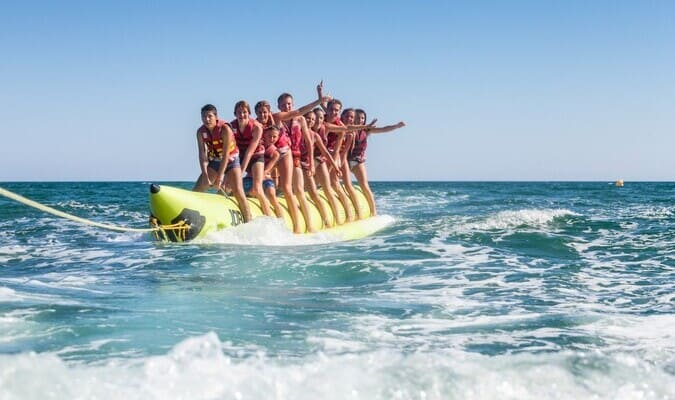 PLAYGROUND AREA
The Camping Le Napoléon, a paradise for children!
Two areas of the campsite have been converted into special spaces for children. These feature modern playgrounds surrounded by railings to keep the little ones safe and provide peace of mind for the adults.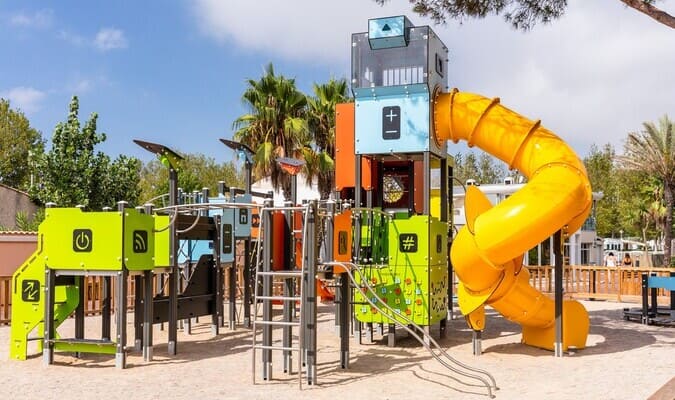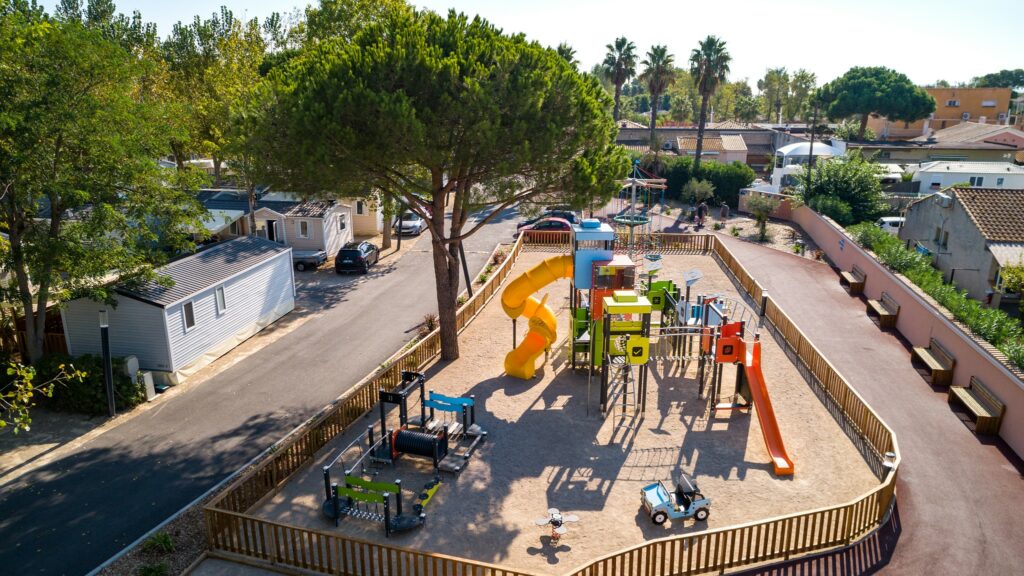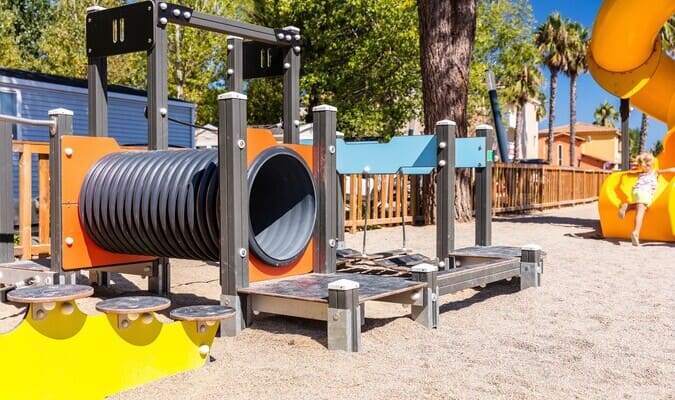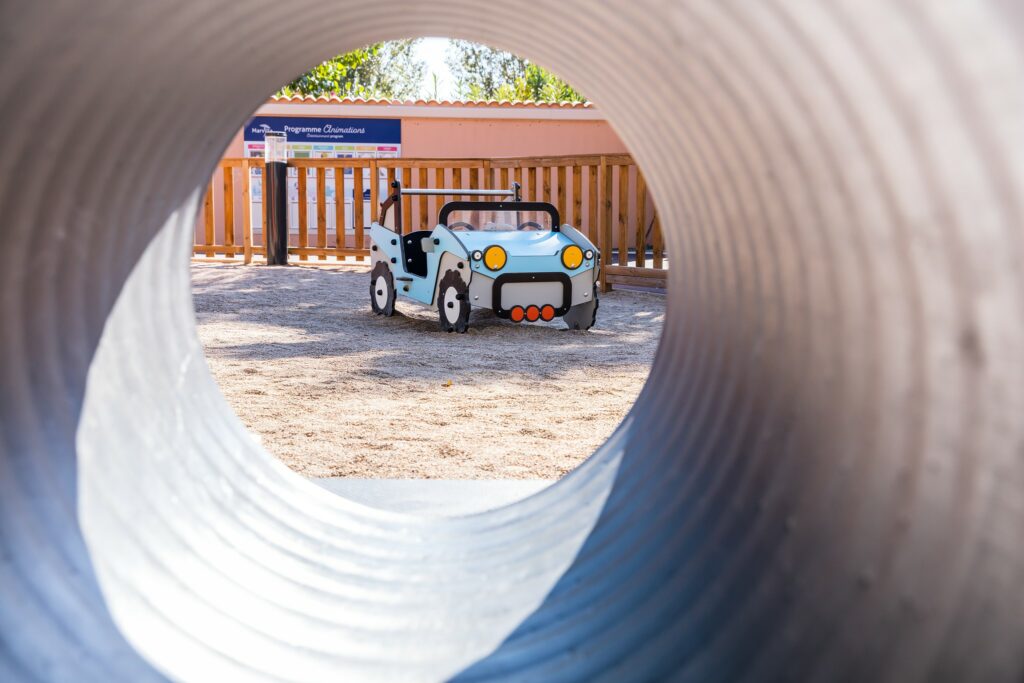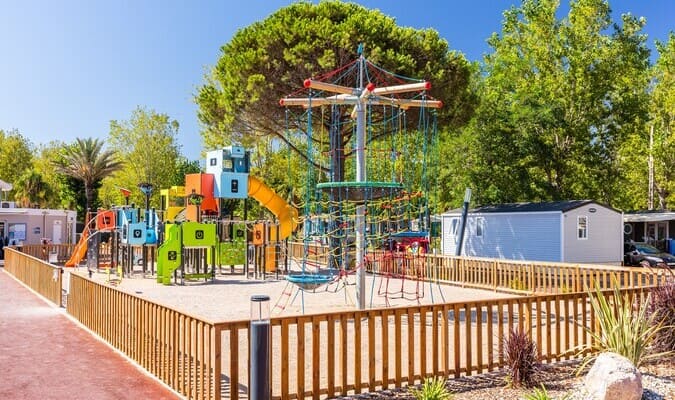 FAMILY ACTIVITIES
Your « convivial » holidays to share unforgettable moments at the Camping Le Napoleon in the Languedoc!
In July & August the Camping Le Napoleon becomes a real holiday club.
In a cheerfull & dynamic ambiance our animators organize a multitude of sport activities (archery, volleyball, basketball, etc.) and establish à varied fitness program (core workout, step aerobic, sit-ups, buttocks- training). After exercising, meet in the right mood around the pools for the famous « Sun Dance » or come to the Restaurant "l'Ile de Beauté" for funny Happy Hour games!
Your active holiday with friends and family at Camping Le Napoleon in the heart of the resort of Vias !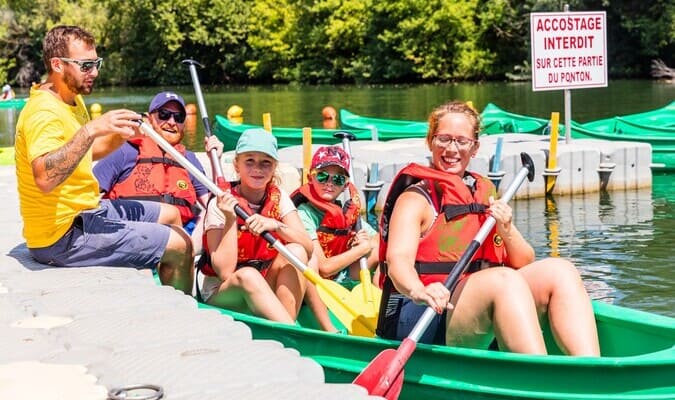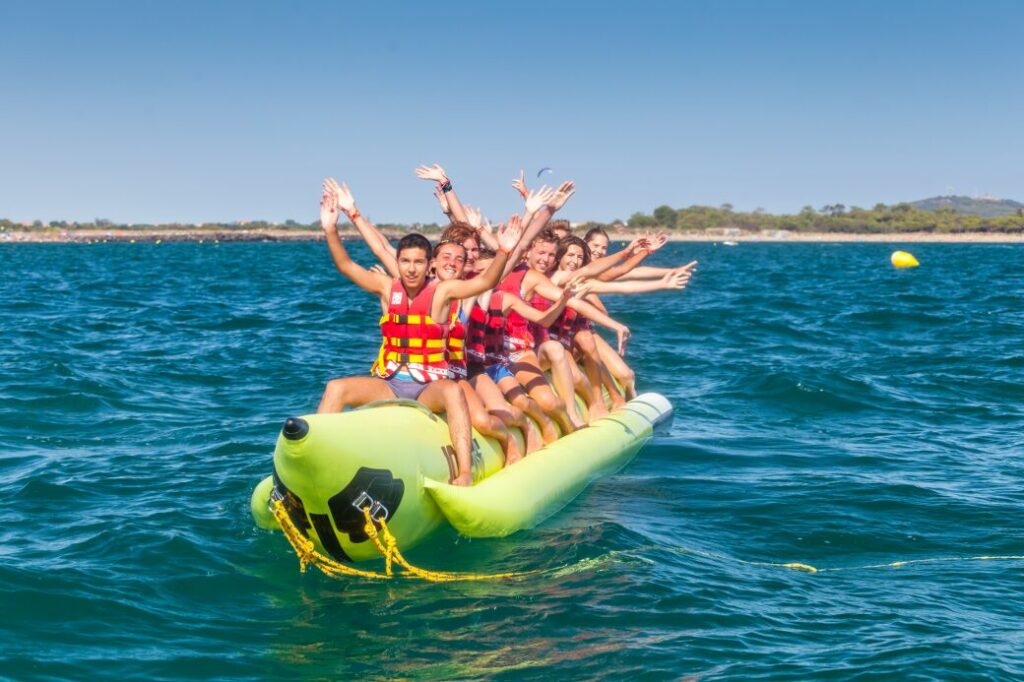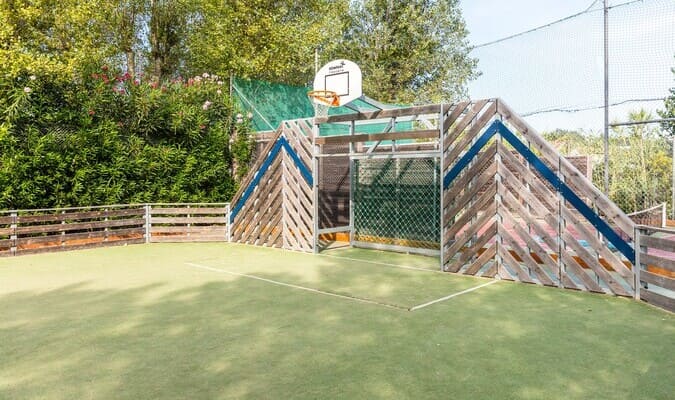 NIGHTLIFE ANIMATION
Your holidays in a « Club Atmosphere »… Shows and Entertainment for your evenings at Camping Le Napoleon in Hérault !
For the joy of nightlife at the sea, enjoy with family and friends a wide variety of shows that are organized every evening in July and August at the Camping Le Napoleon. Extend your evenings at the Pub « Le Saint Trop », or at the Disco « Santa Maria ». Everything you need to spend unforgettable nights in the Languedoc !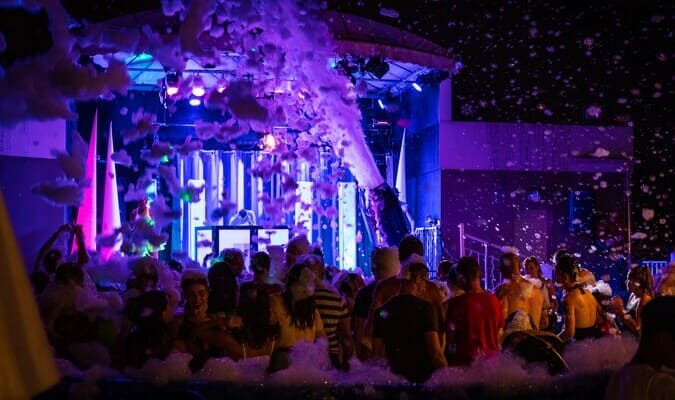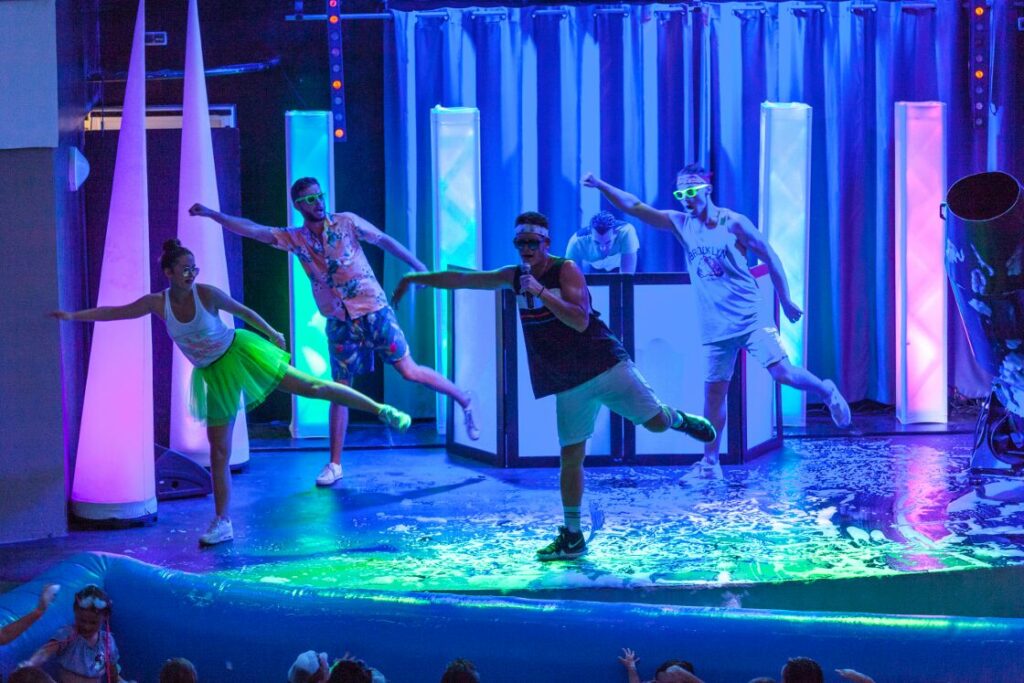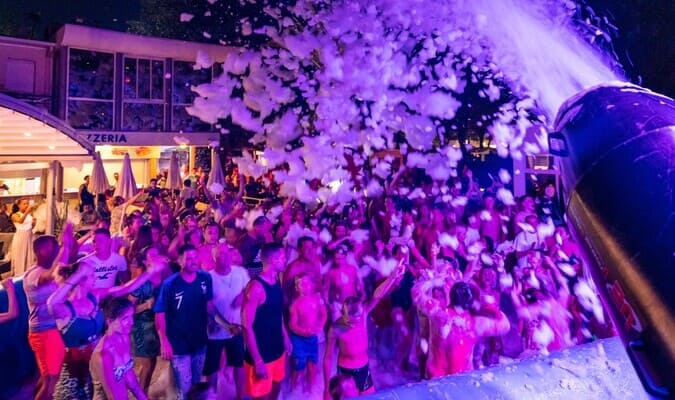 DISCOVER THE RANGE OF SHOPS AND SERVICES AVAILABLE AT THE CAMPSITE…