Une large gamme d'hébergements alliant confort et accessibilité pour garantir des vacances réussies en famille.
COMFORT RANGE
Our range of COMFORT accommodation includes a full selection of two- and three-bedroom mobile homes, accommodating up to six people.
With a floor space of 25 to 35 m², they're the ideal holiday choice for families looking for affordable accommodation with every convenience.
They are laid out around a spacious living room and include a fitted kitchen. Most offer a television and air conditioning to ensure the comfort of all the family. The balcony-style or integrated terrace offers extra room for all the family to get together and enjoy themselves.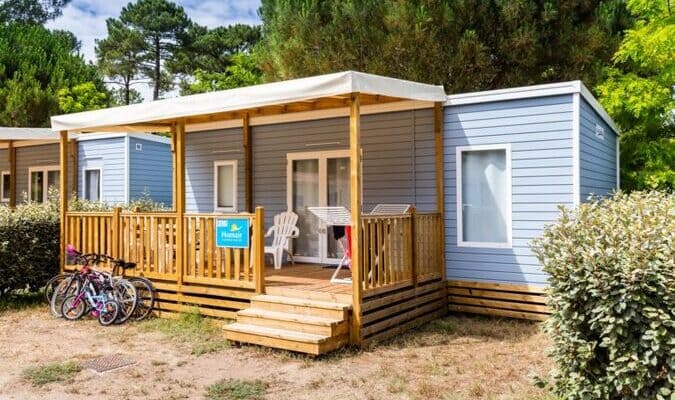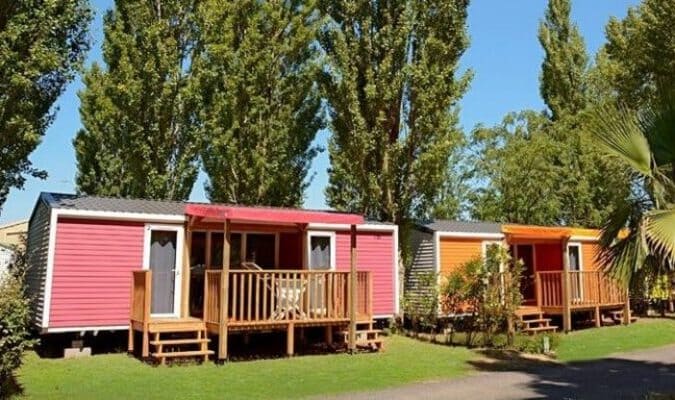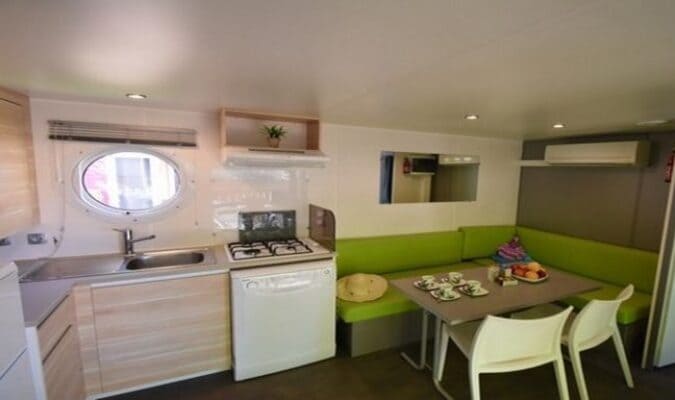 Deposit (accommodation) : 100€ Borg
Deposit (cleaning) : 95€ Borg
Ecological contribution : 0.35€ / day / pers.